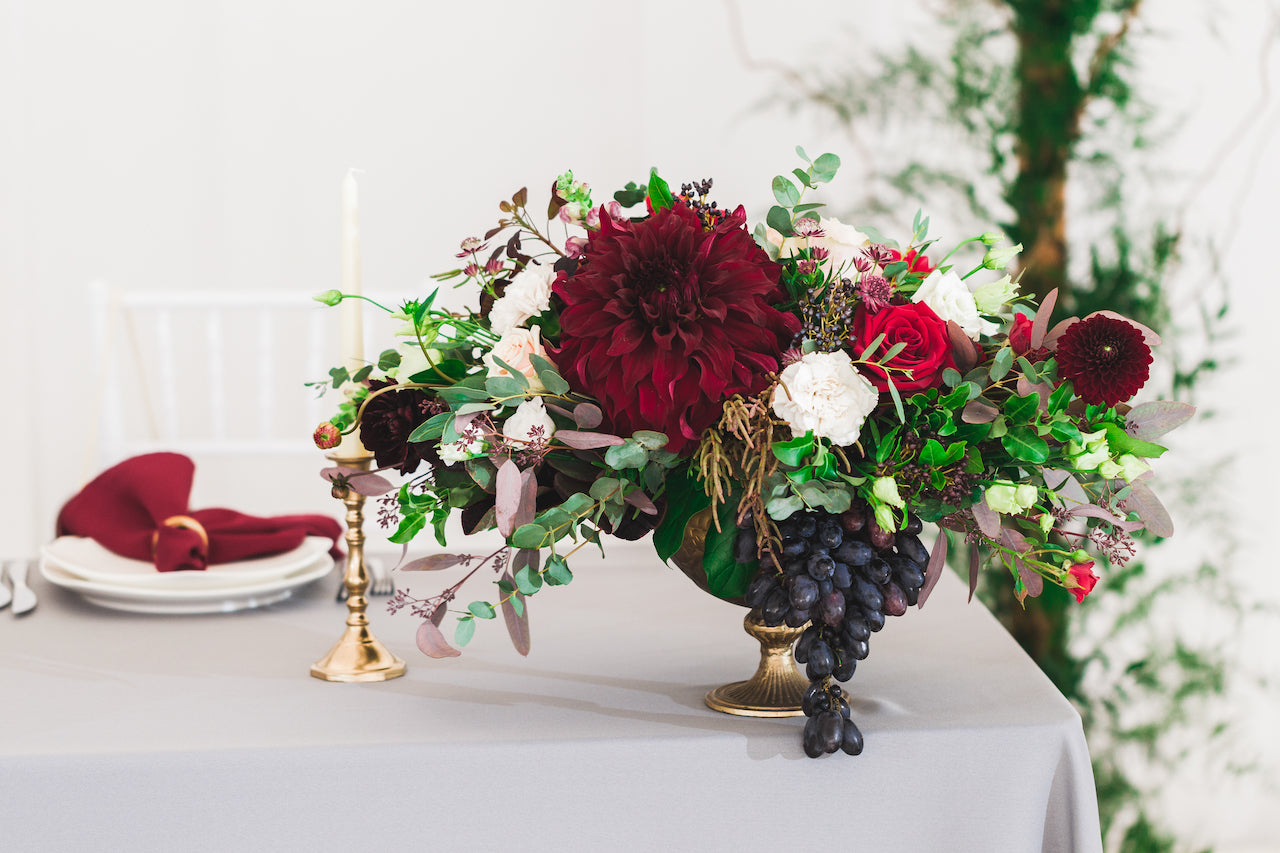 Collapsible content
Are some flowers only available during some months of the year?

Yes, we are at the mercy of Mother Nature and weather conditions have a significant impact on availability of flowers. 

For example, Peonies are only available for a few weeks in mid-Spring but the specific availability often changes from year to year, depending on how cold the winter has been and how wet the early weeks of spring are.

We've compiled a quick snapshot of our favourite blooms per season.Check out the detail here /blogs/news

We are a wedding florist based in South Surrey BC serving Vancouver, Richmond, Langley, Abbotsford, White Rock. Questions about wedding flower ideas including types available by season? Cost of wedding flowers? How much of your wedding budget to allocate? Do you offer A-La-Carte wedding flowers.
Do you offer A-LA-CARTE wedding floral design?

Yep! We offer an amazing solution to save you time and money.
Do you offer hire items or do I need to supply my own vases?

We do offer a range of hire items – vases, ceremony archway, totems, and a chuppah, various styles of candleholders as well as easel and birdcage wishing wells.

If you are looking for a long list of hire items, we recommend contacting local event rental company.
How much do wedding flowers usually cost?

There is a lot of variability when it comes to wedding flower prices. Most of our couples spend between $5000 – $7500 on their wedding flowers.

We suggest 10-15% of your total wedding budget but if you want florals to be a significant component of the experience for the day, we would recommend allocating closer to 25-30% of your total budget to flowers.
Do I need a theme or vision for my day?

No, not at all.

We do suggest though that you do a little research about the types of flowers and designs you like – everyone's tastes are different and there are hundreds of options when it comes to wedding flower design. Even one or two inspiration photos can point us all in the right direction.

You don't need to have thought through every detail. We've managed more than 300 weddings and know our local venues incredibly well. We're always happy to provide suggestions and options for ceremony and reception styling ideas as well.
Where are you located?

Our design team is based in the South Surrey, BC.

We coordinate flowers for couples getting married all across Metro Vancouver & Fraser Valley B.C.
Is there a minimum budget or spend?

We have A-LA -Carte blooms $1000 minimum, Full service blooms $ 3000 minimum, although most of our couples spend $3000-$7500 on flowers.
Will you deliver my flowers on the day?

Absolutely, we'll deliver all your flowers personally. We'll coordinate the time and location with you during the planning process.
I live in US / overseas. Is that a problem?

No, not at all. We manage all of our communication online – if you're overseas we can easily coordinate over Zoom or manage everything over email.
Planning Tips
We've created a suite of tips to help you plan your wedding flowers.
Ceremony arch flower arrangements

Ceremony dessert table flower arrangement

Bridal bouquet

Bridesmaids wrist corsages

Reception head table flower arrangements

Guest table arrangement