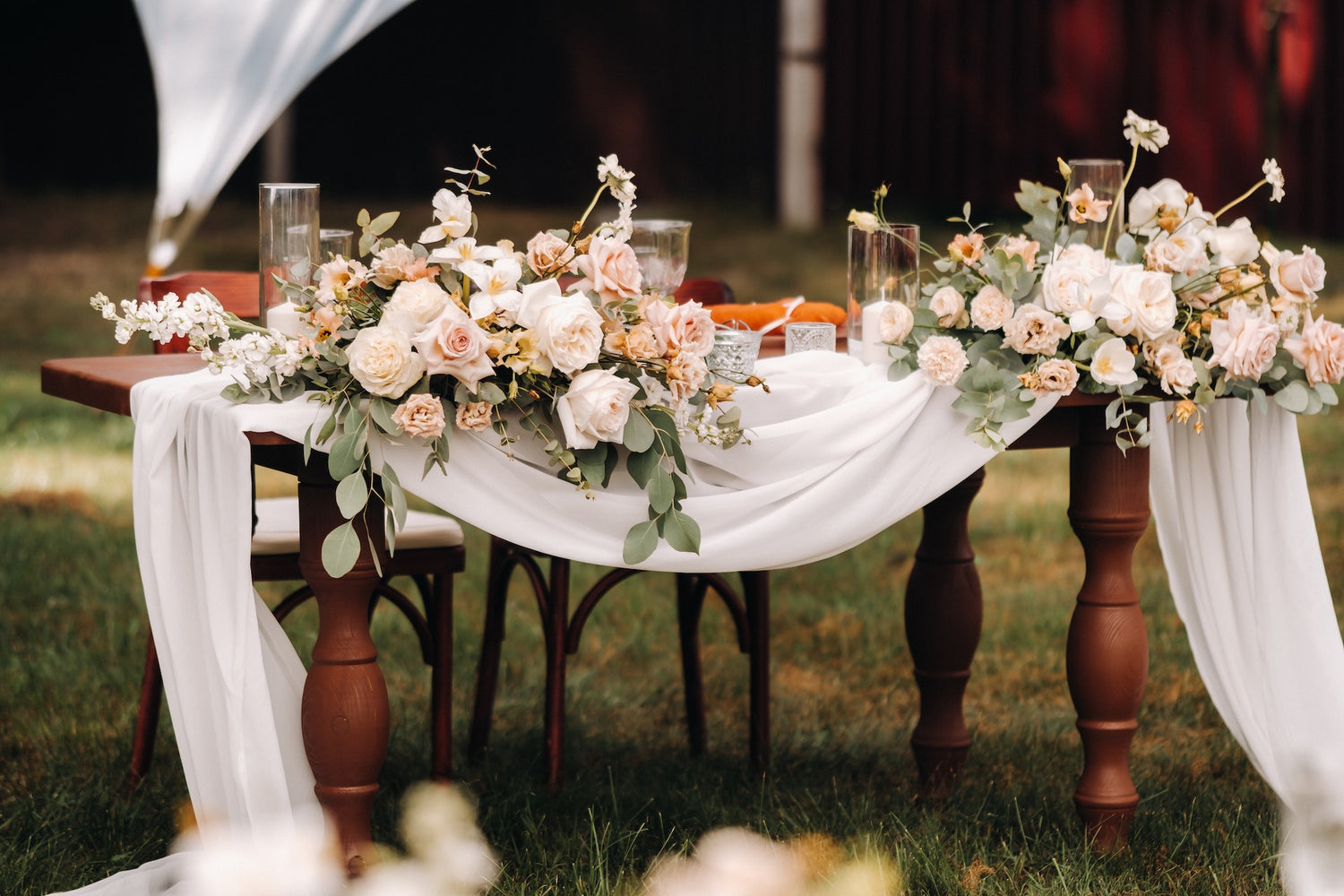 可摺疊的內容
Who is this service best suited for?

Our A-LA-CARTE wedding floral design are most appropriate for couples looking for an easy solution and are happy to leave the design details to the experts.
When will my flowers be delivered?

After you place your order, we'll reach out and coordinate the delivery schedule for the day. If you have any questions regarding your delivery, please don't hesitate to reach out on info@burstflowers.com
What if I want something not shown on the menu?

We keep the menu very limited because we believe each item provides the best value to our clients. In many instances, if an item isn't listed on our menu, we don't believe it's worth your money.
Where do you deliver?

All across [Vancouver, North Vancouver, West Vancouver, Burnaby, New Westminster, Coquitlam, Port Coquitlam, Surrey, White Rock, Langley B.C.] . If your wedding is happening outside of [Vancouver, North Vancouver, West Vancouver, Burnaby, New Westminster, Coquitlam, Port Coquitlam, Surrey, White Rock, Langley B.C.] we're always happy to provide a recommendation on a florist in your area.
How do I pay?

Sent us your order form , we will contact you.You'll have the option of paying by Visa, Master card, and AMEX. Payment in full is required before your order is confirmed.
Why is the menu limited?

Our menu includes the most popular wedding flower items. We also know these items, created in our iconic style, provide the most impact and best value.
Can I receive a refund if I change my mind?

If you've placed an order and want to cancel, we will provide a 50% refund if you contact us more than 3 weeks prior to your flower delivery date. Within 3 weeks of your delivery date, no refund will be available.
What colour palettes are available?

We've curated a very special collection of colour palettes and will use the best blooms of the season in line with the palette you choose.
What if I want a ceiling installation or other ceremony feature?

We'd love to work with you to create a beautiful custom design for your day. Ceiling installations, table arrangements and custom ceremony features are part of our Full-Service Blooms approach. To learn more [click here].
Can I pick up my flowers from your studio?

We don't offer a pick-up option and will deliver your flowers instead. Your finished flowers will be very delicate and we want them to arrive to you in perfect condition. Transporting flowers safely requires a lot of time and know-how so let us take care of it for you.
When should I place my order?

We require a minimum of 3 weeks notice and suggest placing your order 1 – 2 months before your wedding day.
What if I want a formal consultation?

We don't offer consultations with A-LA-CARTE BLOOMS . They're designed to be very straightforward for you to order so leave the details to us. Place your order online, select your colour palette and our design team will handcraft your wedding flowers in our studio. If you're looking for more of a collaborative approach, let's talk about our Full-Service Blooms option
Will you replicate an image I supply to you?

You deserve more than a recreation of someone else's bouquet. You and your partner have a unique story to tell and we feel so blessed to be part of your day. Leave it to us to make one bespoke for you!
How can I secure my event date for A-la-carte floral design?

Items can be found on the ''A-LA-CARTE MENU."
Call, email or use the contact us form on our website.
If you are ready, simply let us know the required items, the preferred colour palette , and add required amounts.
Add your event date in the COMMENT(S) section on contact form. .
Enquire Today
Wanna work with us? Get in touch and let's get the ball rolling!